Media players are software made to play different multimedia files, including songs, and videos in various file format. If you are using a PC, then you aren't ignorant that VLC and Windows Media Player are the most popular video and music-based software available. With these two platforms, it is straightforward to access and have full control over files. However, you'd be surprised to know that one might have traits out-rivaling the other, and vice versa.
The question now is: are you having a hard time deciding between Windows Media Player (WMP) and VLC? The best solution would be to know the options that make one better than the other. After noting these factors, you should be able to make a better decision. If you want to set either of them up on a mobile device or PC, they could go either way, depending on the gadget you own and other reasons.
So, If you're having challenges choosing the right software for your PC or mobile phone, this article has been prepared to help you choose between these two. Stick around to learn more!
Built by Microsoft, Windows Media Player (WMP) is a free platform that was first released to the public in Nov 1992, which gave them almost a decade of a head start. For some, WMP didn't have as much improvement over the years. Its compatibility with operating systems (OS) other than Windows is also minimal which is a limitation.
Aside from that, the platform lacks certain functionality which users of different categories require. Irrespective of its old and unimproved attribute, this platform is very user friendly and is usually the default player of most individuals using the Windows operating system.
Over the years, Windows has made improvements on WMP, right? On its features, yes. But not so much with its compatibility with other OS. Here are some of its attributes.
Features of Windows Media Player 12 (WMP-12)
The latest update of WMP now plays more types of media than previous versions and its built-in support. These include AVI, DivX, MOV, Xvid, 3GP, AAC, AVCHD, MPEG-4, WMV, WMA and other popular media format.
No need for extra technical knowledge as it's easy to use.
Comes with a "Play To" feature that lets you stream videos and music to other PCs and compatible devices, such as a TV or a stereo, within your home network. For example, you can stream music from your PC to your TV.
Remote Media Streaming lets you access your WMP 12 library online, even when you're outside of your home network. As long as you're connected to the internet, you can stream your playlist.
Now Playing Mode is a taskbar thumbnail with controls for playback.
DVD playback
Simple interface
Extensibility
Now that we have discussed the fantastic capabilities of this great platform, here are some of its pros and cons.
PROs
Windows Media Player offers more beautiful visualizations.
It is easy to setup.
It supports popular media types.
It is readily available in all its enabled computers.
The visual attributes of this platform are customizable.
CONs
This platform is relatively slow and sluggish.
Some videos types cannot be played by the WMP-12.
Windows Media Player cannot easily repair media items.
Its last update was released in 2009 (WMP-12). So it lacks any further update currently.
This video player doesn't support live streaming of online content.
VLC Media Player (VLC 3.0.11)
VideoLAN, on the other hand, is a free platform that has gone through a series of developments, catering to a wide range of OS. The VLC player was initially released on February 1, 2001; it had its stable version released for Mac OS, and Linux few months ago. It continued to roll out other updates for mobile operating systems including its phones (UWP), Chrome OS, Android, Apple TV and iOS. People use VLC because of it's large variety of supported file types for video formats and music. This is the kind of thing you likely heard about over email from a friend and it's still a great program in 2020 and beyond.
The media player is compatible with Win-Mobile, Mac OS X, Linux, iOS, and Android, unlike WMP, which only works with Windows PC and Mobile. Using VideoLAN on the macOS doesn't need you to install codecs, except if you plan on using the advanced tools.
VLC is open source and capable of several feats which make it one of the popular platforms on mobile phones and PCs. However, here are some of its feats, pros and cons you may want to know before downloading and installing it.
Features of VLC Media Player 3.0.11 (2020)
Accepts Blu-ray playback on Mac.
Fix WMV regression on Demux.
Fix hardware decoding with libvdpau-VA-gl and crashes with libvpx.
Repair green lines on Direct3D output.
Corrected overlay creation on XP for DirectDraw video output on Win32
Fix crashes in decoders for G.711 wav files and mp3 files in libmad.
VLC player can play high-definition D-VHS tape recordings with a CapDVHS.exe.
Multiple functionalities.
Now that we have discussed the fantastic characteristics of this great platform, here are some of its pros and cons.
PROs
VLC Media Player is very much customizable on various levels. You can customize skins, volumes, music source, and playback settings, among others.
VLC supports virtually all video format. However, any format that this platform doesn't accept won't be compatible with any other platform, even WMP.
It allows you to stream online content with the aid of a link quickly.
With the VLC media player, you can add and install more plugins.
It is capable of repairing broken files and other videos with damages.
Allows GUI interface and n-curses terminal interface.
CONs
Editing metadata on this platform isn't as easy as it should be, unlike some other media players.
It wasn't made to be a music playing platform, just a video player. Hence, it won't manage your audio library for you.
This media player lacks advanced music players attributes and libraries.
Windows Media Player vs VLC
After we introducing you to the features of each media platform, let's take it to another level by bringing each of these media platforms together for comparison. In this section, we will look at the various attributes that makes one of platforms stand out over the other.
To enable you get the best information, we are going to pick the best among their attributes like interface, controls, and accepted file types. Stick around to learn more.
Users Interface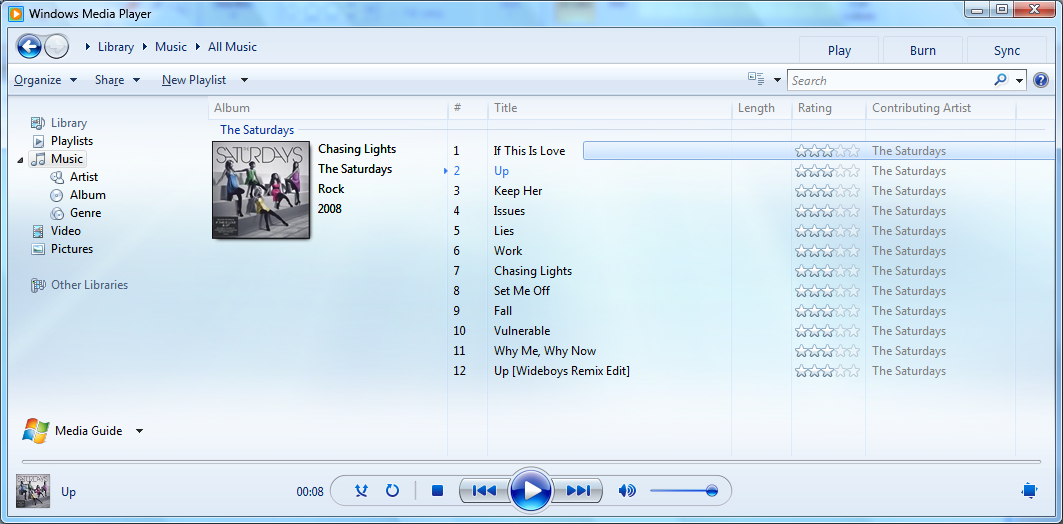 Previously, the VLC media player lacked some form of customizability. Hence, Windows Media Player had the edge over the former.
However, with its latest stable update, VLC allows users to change some attributes like the application's skin and others. However, this platform has observed this feature since 2013; hence, it is on par with VideoLAN in this context.
Controls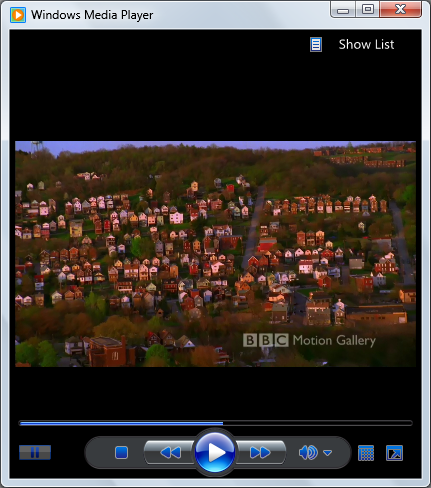 Windows Media Player was designed for an average user to access media files easily. It wasn't built for advanced functionality. Hence, it doesn't offer many advanced controls. There are sometimes when WMP would ask if the user would want advanced functionality and this can be funny because there isn't much to expect from its "advanced" controls and part.
VideoLAN (VLC) on the other hand is a free and simple platform, offers fully customizable controls, advanced facets, as well as editing modes. With VideoLAN, you can expect the most advanced control, but be careful what you wish for since some controls might be too advanced for you (especially while streaming).
Updates
WMP had its recent update released in 2009. Since then, this platform hasn't received any significant update. However, there are teasers that the company might be releasing a new update come 2021.
VideoLAN, on the other hand, released its stable update for some platforms between six (6) and seven (7) months ago. Hence, it provides users with a lot of extra options and meets multiple expectations.
Supported Formats

Unlike VLC media player, WMP-12 plays more movies than audio. WMP-12 doesn't support Blu-ray video format or WMV audio files. VideoLAN, however, accepts multiple movie file types but also plays audio files with different configurations.
VideoLAN plays formats like AVI, MKV, MP4, MP3, QuickTime File Format, TS, WAV, AAC, AC-3 to mention a few. WMP accepts WMA, WAX, WVX, MPEG, MP3, MP4, DivX, MOV, AVI, etc.
Some Questions You Might Want To Ask Yourself before Choosing a Media Player
As you already know, choosing a platform is very simple. However, people seeking specific characteristics might ask themselves some specific questions, and that's what this part is about.
Is VLC still the best media player?
Since 2012, VLC Player has been the best and most popular for playing movies for some time. VideoLAN's attributes, including its loud and adjustable sound makes it interesting for people to utilize. Aside from that, it is light and easy to download. So, yes! It is still one of the best media players.
Can Windows Media Player (WMP-12) play VLC files?
By default, WMP cannot play all audio and video file formats supported by VLC. You'd have to install additional codecs to be able to play unsupported video and audio formats.
What is the difference between VLC and VLC Media Player?
There is no difference, just names unless you'd remove the platform title in the latter.
Is VideoLAN easy and safe to setup?
Yes. As a matter of fact, VideoLAN is very safe to utilize and setup on your mobile phone or PC. Many people use VideoLAN because it is easy to setup, and this fact is generally true.
What is the difference between VideoLAN and Windows Media Player (WMP-12)?
First, you'd notice that VideoLAN offers more sophisticated play controls. Windows Media Player, on the other hand, doesn't. These, among others, are the differences between these media players.
Are VideoLAN and WMP free?
Yes! They are both free. While VideoLAN is available on the internet for developers to access its source-code, WMP is privately for its own operating system.
Does WMP accept as much codecs as VideoLAN's media player?
Yes it does. But it only works using the codec packs designed specially for WMP.
Do subtitles work on WMP?
Yes they do.
Is Media Player Classic Home Cinema better than these two (2) platforms?
Not at all! Both players can work as cinemas in your home. Media Player Classic is still great, but VideoLAN and WMP are still unrivaled.
What other platforms can I choose in place of VideoLAN or WMP?
There are many other platforms related to VideoLAN and WMP. However, they might not have features as good as these ones including MPC HC and MP PRO. Here are some you can choose from
Plex
MPV
MP PRO
Media Player Classic
Conclusion
These two platforms are top-rated all over the world. Although, WMP's popularity is due to the popularity of its operating system in various parts of the world. The application is a default platform on its enabled computers, while VideoLAN can be downloaded.
They are both fantastic, and if you're not sure which option to use, you can decide to have both on your computer. Although WMP 12 and MPC HC are still in the competition today, even without updates, there's no denying that VideoLAN has overtaken it. If you own an Android or iOS device, VLC is your only option.